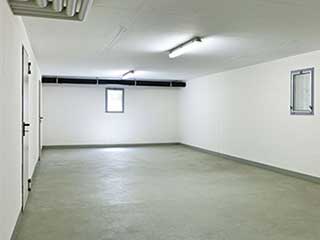 Your overhead door system relies on heavy duty springs help it open and close with relative ease. These components are tough, but they will wear out over time. When a spring breaks, your door will probably become unusable, and the situation will need to be fixed as quickly as possible. Our technicians can replace these components when they break as well as carry out the professional maintenance required to keep these components working efficiently for much longer.
Different Spring Types
Most modern garage door systems use torsion springs if there is enough headroom space available to accommodate these components. Usually only a single unit is required, unless the door is heavier than normal. The durability and flexibility of this type of springs make them an excellent choice, as well a safer one. Extension springs, on the other hand, have become less common. Because they stretch and contract in order to support the weight of the door and help it open and close, they are more dangerous when they break. They're often used in garages with low ceilings.
Regular Spring Maintenance
The main advantages that having your spring maintained by our professional technicians is longevity. We will inspect their condition, lubricate their coils and adjust their tension, all in order to ensure that they are able to continue functioning in an optimal condition. This will reduce the wear and tear damage they go through, and make them work more efficiently. It will also prevent your door from getting unbalanced. Of course, this won't make them last forever, but for significantly longer.
DIY Is Not The Way
Trying to replace or adjust a garage door spring by yourself is very dangerous and you should avoid from attempting this. The tension these components are under can result in serious injuries when they are mishandled. Instead, give our team at Garage Door Repair Poway a call. We're the experts to talk to when you need anything from emergency spring replacement to professional consultation. Contact us today.
Count on us when it comes to:
Garage Door Safety Inspections
Genie Garage Door Openers
Oil Tempered Torsion Springs
New Garage Door Installation